Salma Hayek posed spectacularly in the pool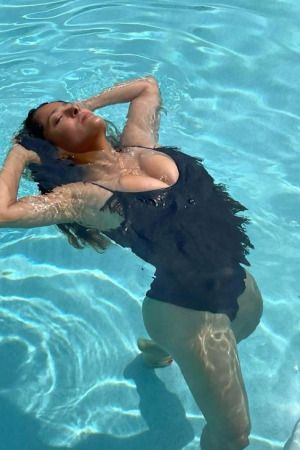 The 54-year-old Mexican-American actress showed her followers another photo of herself in a swimming costume.
Salma Hayek posed in a black fused swimming costume, highlighting her plump cleavage while standing in a pool. She put her head back down and closed her eyes. It looks like Salma spent Sunday afternoon relaxing, lounging in the pool, and enjoying the process.
2021-02-01