Salma Hayek, 54, raved about her beauty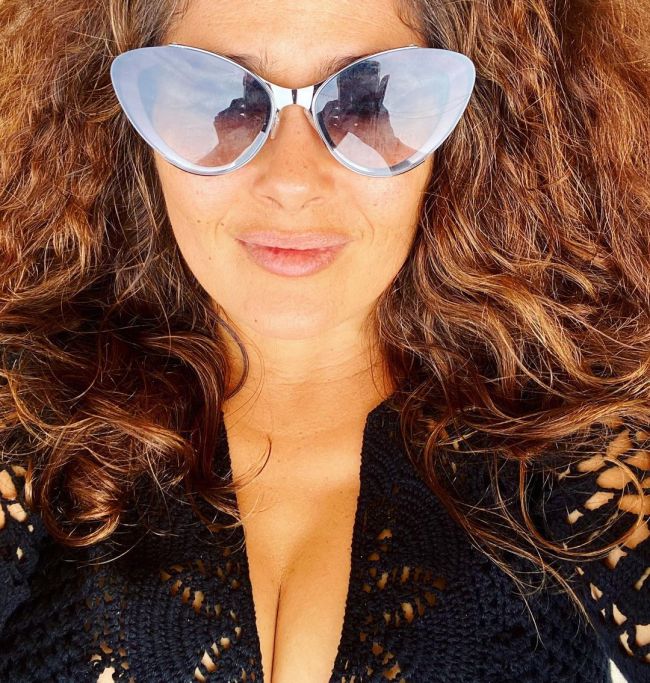 Salma Hayek once again caused a furor on her blog by posting an "honest" photo without any processing or filters.
The 54-year-old actress takes selfies dressed in a seductive summer look. She is wearing an openwork black knitted dress, through which the star's dark skin shines through.
As usual, Salma chose a style that showed off her luscious breasts. She let her hair down and did not wear makeup. True, she covered her face from the scorching sun with stylish cat-eye sunglasses.
Hayek's face, taken close-up, glows with beauty and youthfulness. There is practically not a single wrinkle on it, and the skin looks smooth and even. It's hard to believe in the real age of sultry beauty. That's what her fans decided to point out once again.
2021-01-11