Pamela Anderson married for the sixth time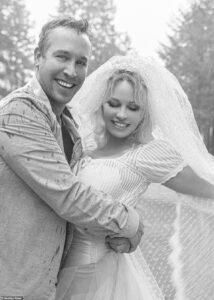 American actress and model Pamela Anderson has got married for the sixth time. Her bodyguard Dan Hayhurst has been chosen by the celebrity.
The actress told the Daily Mail.
According to 53-year-old Anderson, she met her husband-to-be in early 2020. Since then, they have always been spending time together and have fallen in love while in self-imposed isolation.
The private wedding took place on Christmas Eve on Anderson's country estate on Vancouver Island, Canada. The brides eschewed a lavish celebration in favor of a modest ceremony without a toastmaster, bridesmaids, friends, and guests.
"I'm right where I need to be - in the arms of someone who genuinely loves me," Pamela said.
2021-01-28