Kylie Jenner posed in jeans and a revealing top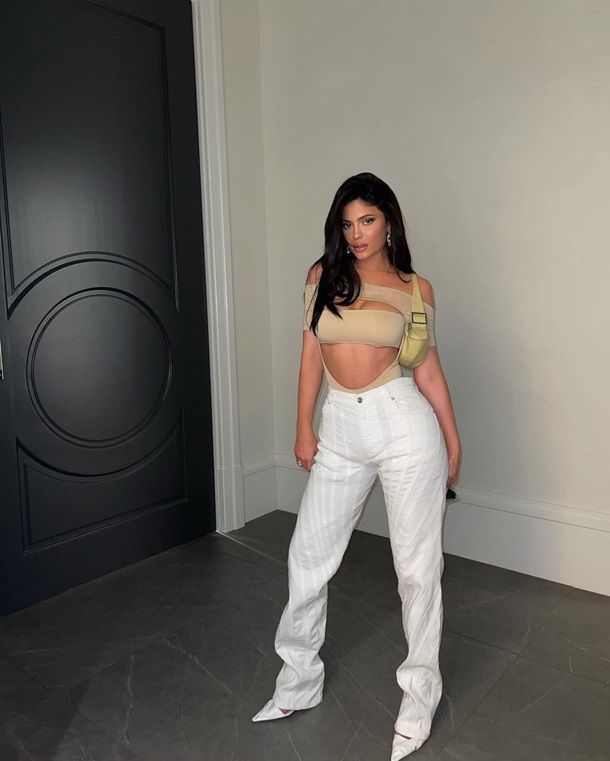 Popular American model Kylie Jenner showed off her new clothes and posted a photo online in a "bold" top.
You can see this picture on her Instagram.
"In real life," Kylie captioned the new series of photos.
The star appeared at home. She is wearing snow-white pants and a "cut" top, revealing the model's body.
The outfit emphasizes Jenner's figure with her lush bust and thin waist.
The celebrity completed her look with large pendant earrings and delicate curls.
Jenner complemented the bold outfit with sunglasses with stylish frames and a sandy handbag. The star sported massive chain pendant earrings in her ears.
2021-04-27