Kylie Jenner accentuates her sexy body in a white suit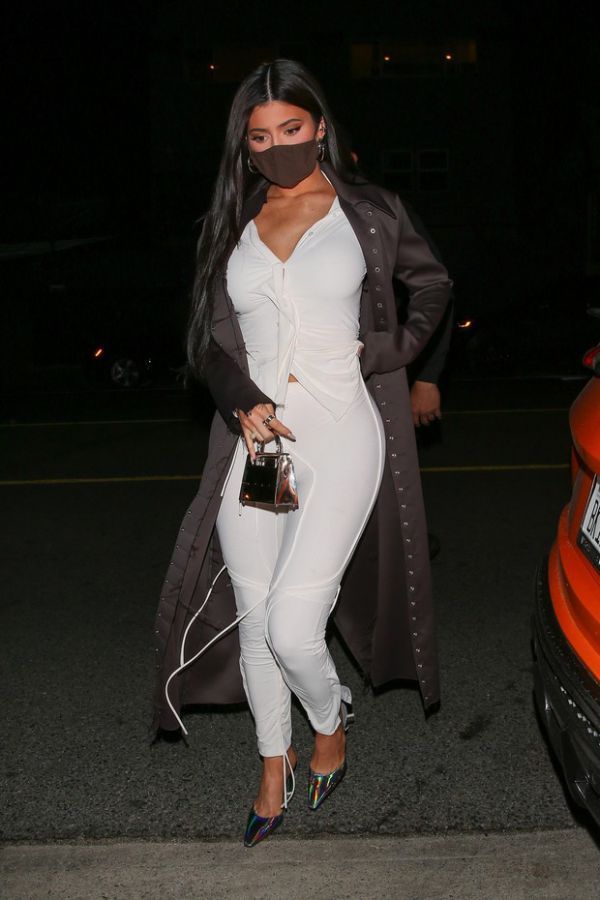 Lately, Kylie Jenner is not a frequent hero of street-style chronicles.
The star rarely goes out in public, but if she does appear in the light of paparazzi flash photography, she does it beautifully.
The younger of the Jenner sisters were spotted wearing a white knit outfit consisting of a cardigan and tight-fitting pants that accentuate the star's luscious form. On top of it, Kylie threw on a black trench coat made of satin fabric. The image of a young millionaire complemented by holographic bangles and a small bag to match the shoes.
2021-03-05