Kim Kardashian threw a birthday party for her daughter North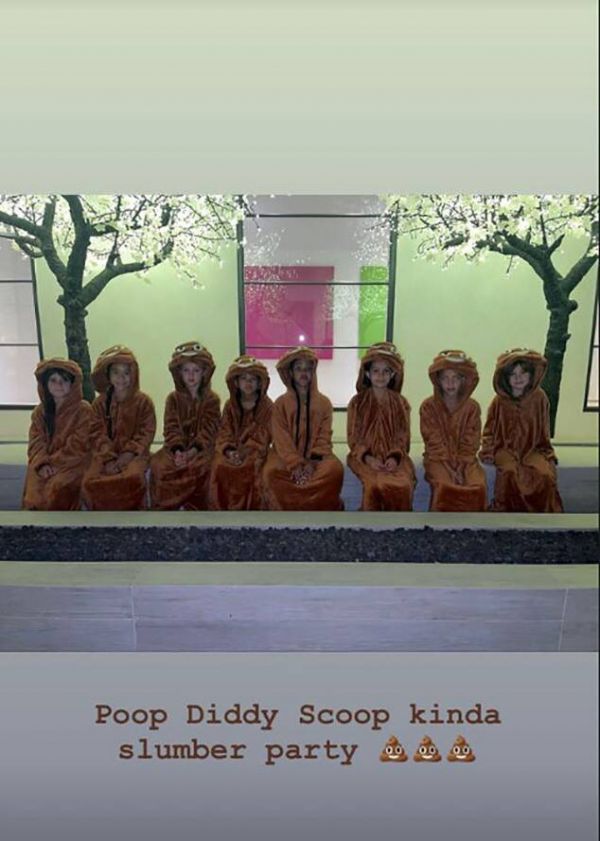 Just a little longer, and Kim Kardashian and Kanye West's oldest daughter will be a teenager! Although, incredibly, North is turning eight years old.
Realizing that the girl is unlikely to be interested in the usual backyard charades anymore, the TV diva lets the heiress celebrate the holiday in a "grown-up" way.
Kim Kardashian allowed North to invite her cousins and friends overnight to her house to have all the fun they needed. Traditionally, the famous mom took care of all the organizational parts, thinking out the holiday concept to the smallest detail. It is worth noting that the TV diva did not go wrong when she decided to throw a party in the emoji style.
Kim told us that North's favorite emoji for a long time was the Pile of Poo emoji. The girl was genuinely convinced it was a chocolate chip cookie. Well, it's time to get a little ironic about that. The TV diva ordered a themed sports bag for each birthday girl's guest, which contained a matching teddy costume.
2021-06-18