Kim Kardashian slimmed down and showed her new shape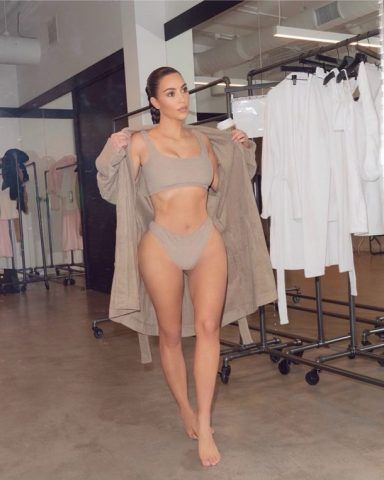 American showbiz star Kim Kardashian is not discouraged by the family's problems and shares a new stream of candid photos.
The businesswoman published seductive shots on Instagram and has already received gratitude from her fans for them. Tens of thousands of generous complimentary comments praising the beauty of the model, and millions of likes from admiring the fantastic images of fans have fallen in the direction of Kim instantly, after the publication of pictures with the caption: "Give me back."
Most of all, the TV star's fans are happy about her beautiful mood shown in the photo, which the celebrity maintains despite the divorce process, as the media reported.
Besides, Kim's followers believe that she has become even more beautiful and even lost weight. The followers have reached such conclusions based on the images, where Kardashian appeared in a nude bikini, which slightly covers her lush bust.
2021-03-30