Justin Bieber sent Victoria Beckham an unusual gift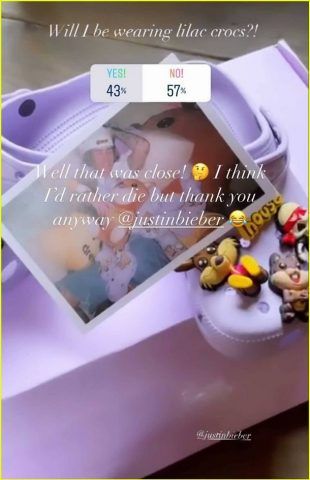 Designer and businesswoman Victoria Beckham received a pair of lilac Crocs slippers as a gift from singer Justin Bieber.
She told Instagram Stories this week about the unusual gift.
"A lot of people have asked me what I plan to wear after quarantine. What do you think of this Bieber suggestion?" - the confessed style icon addressed her followers and opened up a poll.
The pair, sent by Justin, is decorated with funny animals. The artist created it in collaboration with Crocs. Note that the shoes, which cost about $60, sold out as soon as they appeared on the official website.
"I've never worn Crocs. It made me laugh," said Victoria.
2021-04-30