Johnny Depp: "She should be burned!" showdown with Amber Heard continues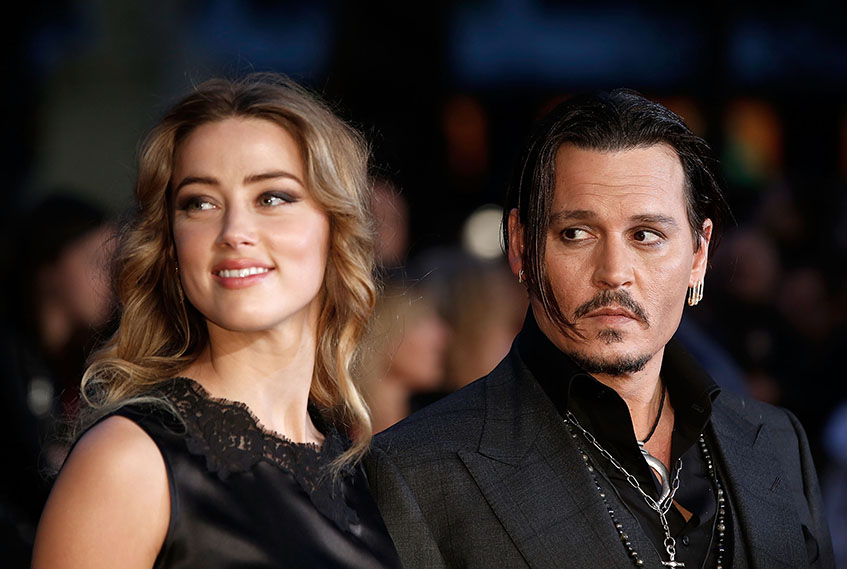 Amber Heard and Johnny Depp are locked in a bitter dispute, and now the actor will have a hard time proving that he did not beat up the actress, even though he tipped the scales of justice in his favor.
The scandal surrounding the divorce of Johnny Depp and Amber Heard is gaining new momentum. Was made public correspondence Depp and fellow actor Paul Bettany, with whom Johnny is connected by working in several films and friendship. The actors were texting each other, speculating how they should kill Amber.
"Let's burn Amber!" - Depp suggested. "Well, I think we should burn her; it's not like she's a witch. Besides, great company and pleasing to the eye. Shall we drown her? What do you think?" replied Bettany.
"Let's drown her before we burn her, and then I'll *describe acts of sexual assault* to make sure she's dead," Johnny added.
Naturally, the actors will try to convince the court that the correspondence is nothing more than a display of black humor. But the authorities are likely to take the post seriously. And Amber will jump at any opportunity to win in court.
When Amber Heard and Johnny Depp's divorce trial and their mutual accusations of abuse against each other began in court, Paul Bettany served as a witness. In an interview for The Independent, Depp's friend revealed that "it's a tough topic to discuss, so he doesn't want to pour oil on the fire."
Amber Heard and Johnny Depp broke up in 2017. A high-profile scandal accompanied the breakup. The actress published pictures on the Network, which showed bruises and bruises on her face. Amber accused her husband of beating and bullying her. After that, Depp's career went downhill. Contracts were torn up with the actor, and scenes featuring him were cut.
2021-12-28