Emily Ratajkowski charmed the network with photos with her young son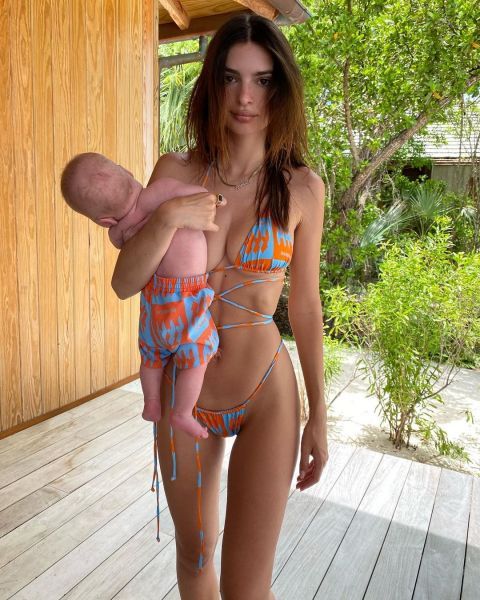 American model Emily Ratakowski is celebrating her birthday.
On June 7, she turns 30 years old. For the first time, the star celebrates the day with her young son. The beauty shared a series of photos where she is holding Sylvester Apollo Bear in her arms.
Emily Ratajkowski became a mother for the first time a few months ago. She dreamed about a child, and finally, this dream has come true. Now the celebrity devotes more time to the family and the upbringing of the baby.
The celebrity mom released some cute shots on the occasion of her birthday. Emily appeared in front of the camera in a swimsuit of her brand. Even after giving birth, Ratakowski continues to post photos, where she is depicted in revealing clothes and shows off her flawless forms.
The model held a young son in her arms. He was wearing shorts of the same color scheme as the mother's swimsuit. Ratajkowski is still hesitant to show the face of her firstborn, so the photo shows him with his back to the camera.
"On the eve of my birthday with my partner on the vacation I've always dreamed of," Emily wrote in the publication.
2021-06-07