Emily Ratajkowski and her husband and son were spotted out for a walk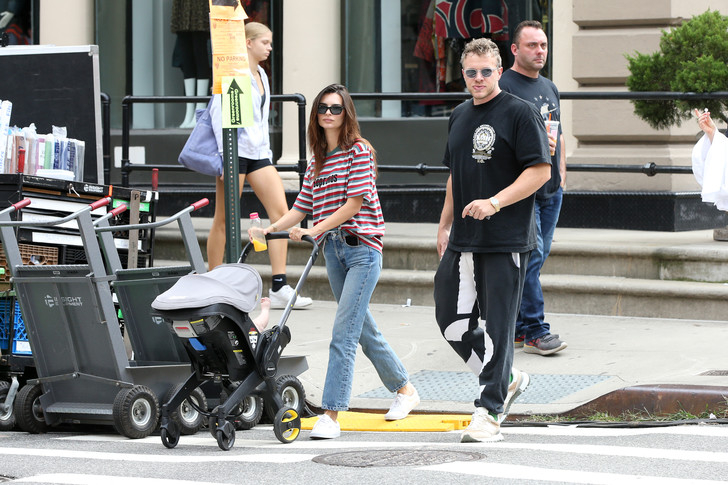 Emily Ratajkowski and Sebastian Bear-McClaird are not looking for the paparazzi, but they are not hiding from them either.
The young parents seem accustomed to having at least one photographer accompany them on any outing - just the two of them, with their dog or baby Sylvester. In early October, they took the uncharacteristic celebrity step of revealing the face of their 6-month-old son.
Over the weekend, the young family was spotted in almost (except Columbo, the dog) their full complement in relaxed but coordinated looks. Emily opted for a striped Sopranos T-shirt, hinting at her guilty pleasure, straight jeans, and white sneakers, while Sebastian opted for a sporty look. Both complimented their outfits with sunglasses, which, however, did not help them remain unrecognized.
2021-10-07