Cindy Crawford flaunted her icon-photo figure in a combination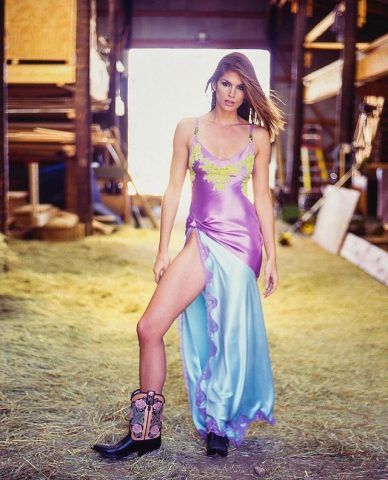 Cindy Crawford has revealed a new photo of herself posing in a lingerie-inspired dress.
She posted the shot on Instagram.
The photo was first published by Arthur Elgort, an American fashion photographer who has done a host of famous photoshoots for Vogue magazine.
In fine silk, with a high leg cut and floral embroidery, it made the 90s supermodel look romantic and hot at the same time. Completing it were cossack boots, bold make-up, and a daring one-way hairstyle. She and Cindy have a long-standing friendship.
"I'd already forgotten about that! Thanks for pulling it out of your archives @arthurelgort! What a fun shoot at the ranch with the dudes, @sammcknight1, and @beingsonia," Cindy wrote and pointed out that the photo was taken a long time ago.
2021-01-30