Bruce Willis' wife congratulated him on their twelfth wedding anniversary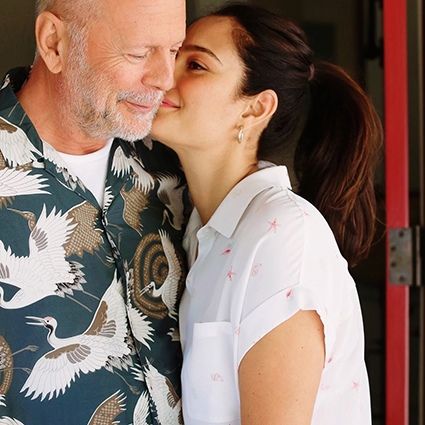 Bruce Willis, 66, and Emma Heming, 42, celebrated their next wedding anniversary.
Exactly 12 years ago, they exchanged their vows of love and fidelity, and since then, they have never been separated. On the occasion of a family holiday, Emma posted a new touching photo with her husband on her Instagram, where she whispers something softly in his ear. In the caption, the actress revealed that not all of his and Willis' years of marriage have been serene.
"I love this guy to the moon and back! However, there were times when I would have loved to have dropped him off at the moon and come back to Earth alone. I mean, that's what 12 years of marriage looks like. We've had many fantastic highs and dismal lows. But he's my man. There is no one I want to go through this crazy thing called marriage with but him . he is my family. He is and gave me a family as well as so much more. I dreamed of him and loved him to the core. Happy 12th anniversary, my sweetie," Emma congratulated her husband.
2021-03-24