Bella Hadid posed for a photographer in an unusual look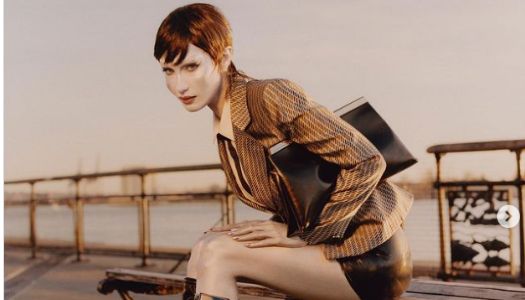 American supermodel Bella Hadid, previously voted the most beautiful woman globally, has posed in a candid image for fashion magazine V Magazine.
The images appeared on her Instagram page.
The 24-year-old model was reflected topless in black mesh shorts and heels of the same color. In the photo, she covers her naked breasts with her hands. She had her skin covered in silver paint, while her face was covered in striking makeup - blue arrows and red lipstick.
Photographer Luke Gilford took the shot, and Sam Visser was the makeup artist. Hadid took part in the photoshoot as an alien.
2021-01-25