Angelina Jolie flew to Washington D.C. on a visit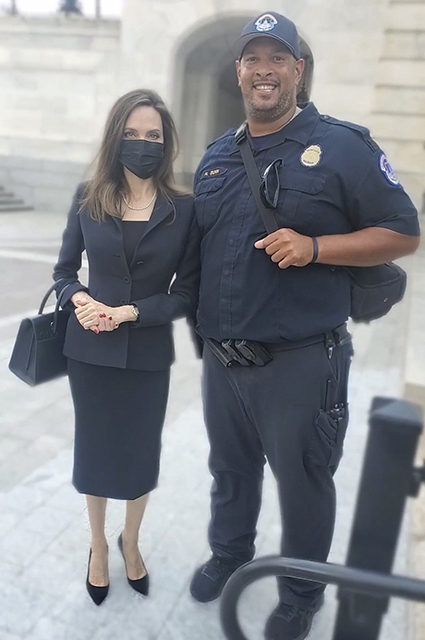 The other day, 46-year-old Angelina Jolie arrived in the U.S. capital, Washington, D.C., to discuss the future of the Violence Against Women Act.
The actress visited Capitol Hill to thank the police officers who defended the Capitol during the January 6 riots during her visit. The star was photographed by Officer Harry Dunn, who testified before Congress in July about the January events.
In public, Angelina appeared with a stern and businesslike look. She wore a medium-length pencil skirt, a fitted jacket, top and classic pumps. Angelina completed the image with a small bag. She did not change her favorite color scheme and chose the idea of total black.
2021-09-16