Alessandra Ambrosio found a very stylish swimsuit with ties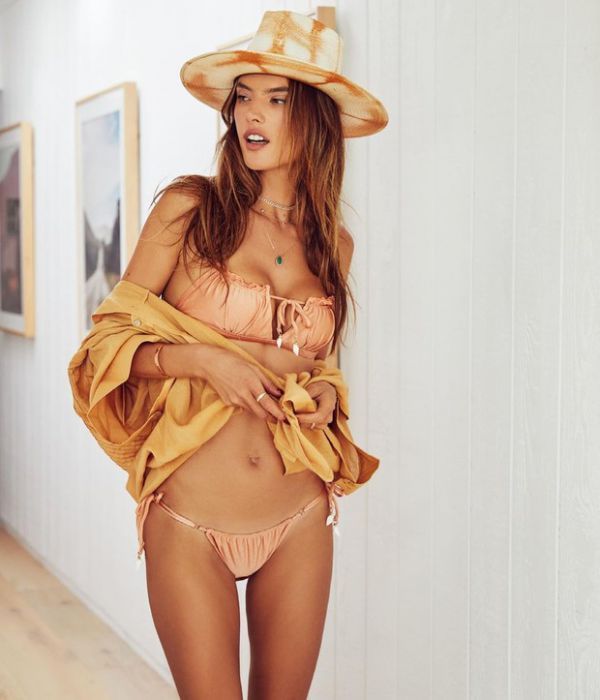 Alessandra Ambrosio is enjoying a warm spring in Malibu.
Since ending her contract with Victoria's Secret, the 39-year-old model has continued to shoot for lingerie and swimwear brands.
Ambrosio shared a photo in a GAL Floripa brand bikini. The swimsuit of pale orange shade with ties and shells perfectly emphasized the model's tan.
2021-03-30