Tom Felton sells personal video greetings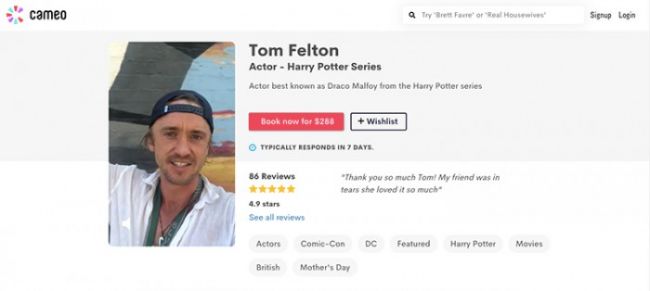 The performer of the role of Draco Malfoy in the Harry Potter films knows a lot about making money.
Given the current epidemiological situation, corporate parties, anniversaries, and children's parties as a platform for additional enrichment of artists for a long time will not be relevant.
Some time ago, Felton signed up for the Cameo service, which allows people to order personal video greetings from celebrities. The cost of a video card from Tom is $288.
On the Cameo website, customers can also leave reviews on the stars from whom they ordered the service. So Draco Malfoy's rating is not the highest. Of the five possible stars, he has 4.9. And all because of one negative review.
2020-04-30