Salma Hayek shared a romantic vacation with her lover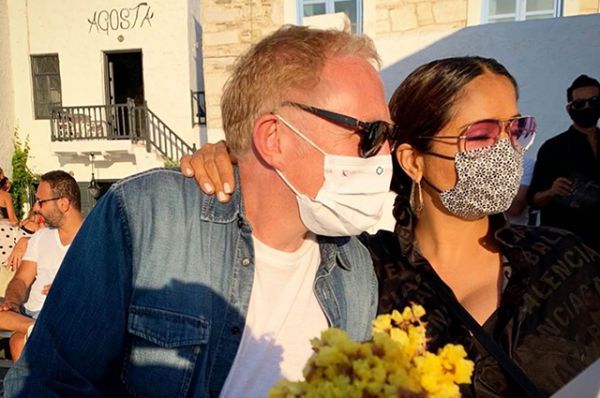 This summer, 53-year-old actress Salma Hayek is spending at home, and it seems that this is the perfect option.
She posted a new photo with her 58-year-old husband, Francois-Henri Pino, on Instagram. On it, couples kiss each other through protective masks.
'Love in the days of the coronavirus' - the actress signed the photo.
2020-08-20