Salma Hayek posted a photo in a swimsuit in honor of her 54th birthday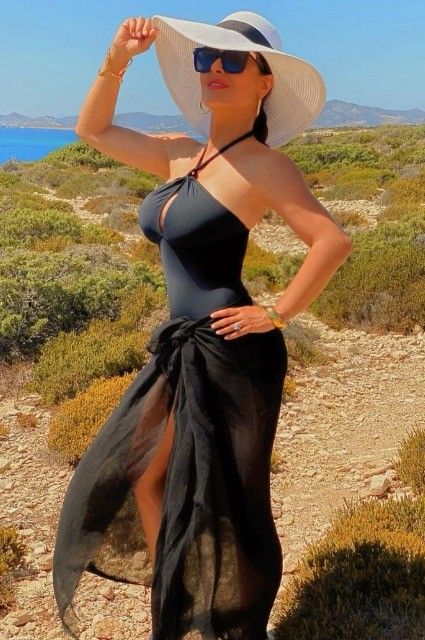 Today is Salma Hayek's birthday.
The day before, the star shared a photo with fans in which she poses on a mountain top by the sea in a black swimsuit, pareo, and wide-brimmed hat.
'Guess who will be 54 tomorrow? By the way, this is not an old photo! Thank you, Marjo, for turning into a photographer during your vacation!' - the actress signed the picture.
However, no one doubted that the photo was taken recently: Hayek is continually working on himself and never misses a workout. The actress keeps fit through yoga and strength exercises.
2020-09-03