Rosie Huntington-Whiteley Trendy Look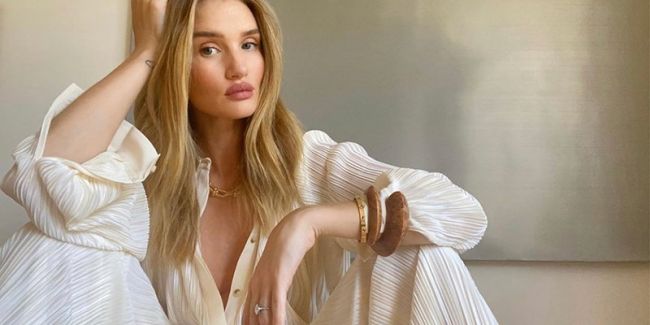 Collecting an essential wardrobe is one of the main tasks of every self-respecting fashionista.
Today it isn't easy to do without a simple white T-shirt, black classic trouser suit, shirt, jeans, etc., making up looks for every day. And with the arrival of autumn, the question of choosing a coat arises. Rosie Huntington-Whiteley was able to resolve this issue. The model posted a new photo showing the perfect base coat for the cold season.
Rosie wore a classic cut of beige wool that is long below the knee. The celebrity suggests complementing the coat with rugged boots, an off-white sweater, and a black bag.
2020-10-21