Presley Gerber and a girl went on a date to a restaurant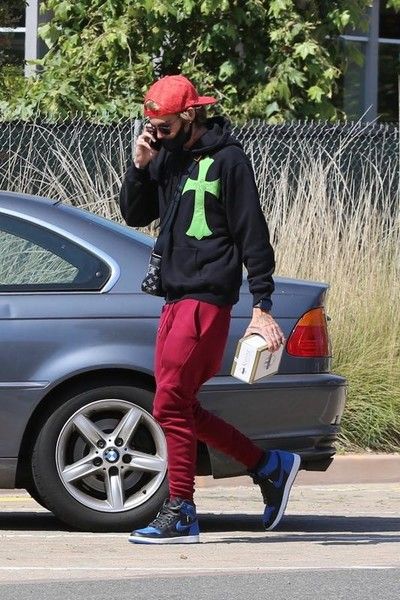 For this couple, the quarantine is over: yesterday, Presley Gerber and his girlfriend Cindy Brook briefly went to the Habana restaurant, which belongs to Presley's father - Randy Gerber.
The 20-year-old Presley chose a black hoodie with a neon cross, burgundy sweatpants, and a red cap for an informal outing. Model Cindy Brooke was in pants and long sleeve with a tie-dye print and fluffy slippers.
2020-06-05