Monica Bellucci in a romantic dress is vacationing in Greece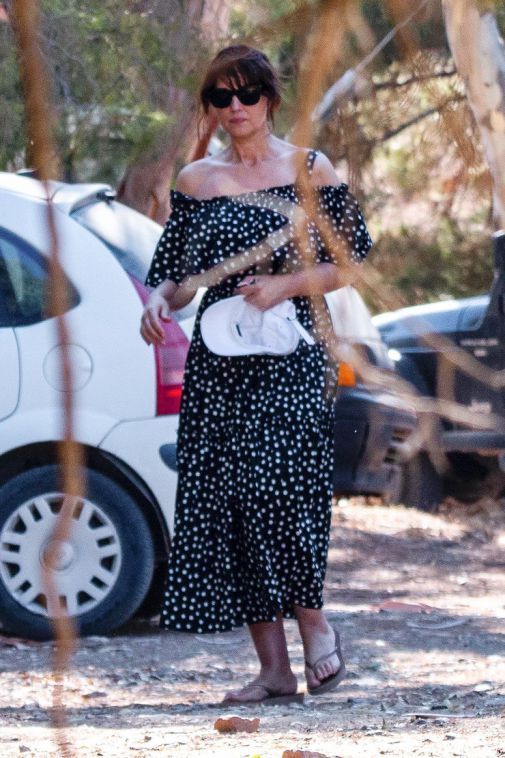 Monica Bellucci likes to shine spectacularly on the red carpets, but in the paparazzi chronicles, we rarely meet an Italian virgin.
But Greek artisans were lucky: local photographers spotted Bellucci on the picturesque island of Paros, where the star decided to spend a summer vacation.
55-year-old Monica went to lunch with a friend in a black dress with open shoulders and a romantic pea print. The ruffles on her skirt fluttered in the summer breeze, attracting passers-by, and Bellucci herself gracefully paraded along the stony path in democratic flip-flops.
2020-08-06