Milla Jovovich's 12-year-old daughter poses in puffy skirts and high heels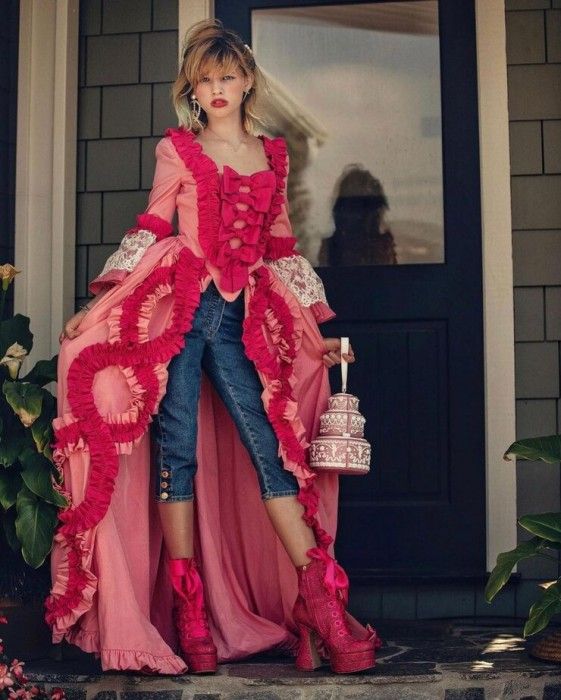 On October 21, Ever's Instagram page posted pictures taken for the Moschino campaign. On them, the star heiress appeared in incredible fabulous images.
Her parent is keeping the page of the young actress and model. In a new post, Milla revealed that they recently received several outfits from designer Jeremy Scott, the Moschino fashion house's creative director, with a request to be photographed in them.
"It was insanely fun and interesting and reminiscent of role-playing games," Jovovich wrote under the new photographs of her daughter in unusual dresses reminiscent of those that were in fashion during the time of Queen Marie Antoinette.
Simultaneously, lush dresses with corsets and trains by Jeremy Scott were complemented by denim breeches and ankle boots on a stunning platform.
2020-10-22