Mila Kunis lost a lot of weight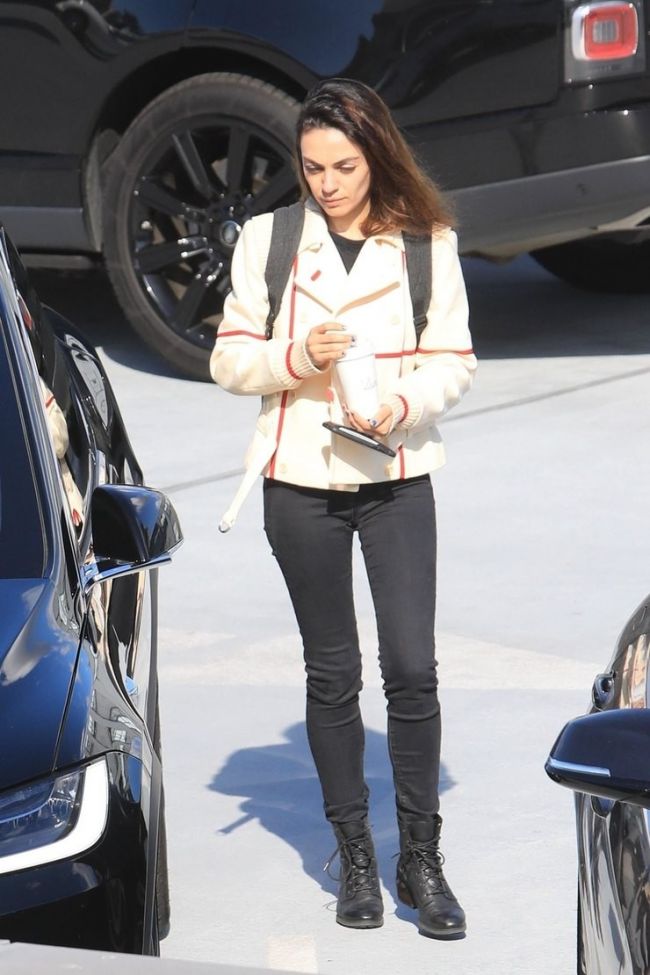 36-year-old Mila Kunis has been continuing to lose weight recently, despite her already very slim figure.
Fans of the actress sound the alarm with her every new exit. It seems that the very wife of Ashton Cutcher does not see this as any problem.
Mila, as if deliberately choosing clothes that not only emphasizes but also exacerbates her miniature.
The brunette got into the paparazzi' lenses during a leisurely walk with a glass of coffee in Beverly Hills.
In ordinary life, she often refuses to makeup, and this way out was no exception.
2020-01-23