Kylie Jenner wore a swimsuit for a walk in the desert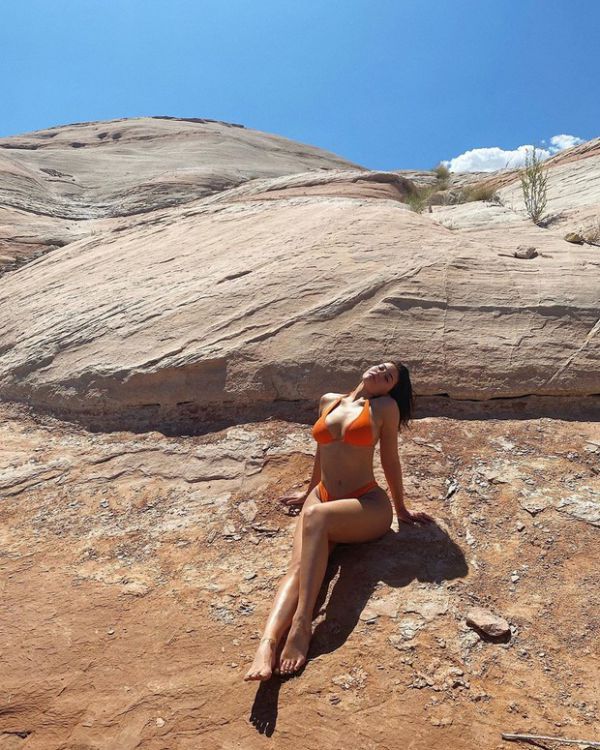 Kylie Jenner, 22, spent a few days with her daughter Stormy and Kendall's sister in the desert near Los Angeles.
Now the girls have returned to the city, but the photos are not over - Kylie shared bright images on Instagram.
In the photo, Kylie poses a luxurious orange swimsuit, showing a noticeably slim figure and sensual shapes.
2020-07-10