Khloe Kardashian pleased fans with nude photo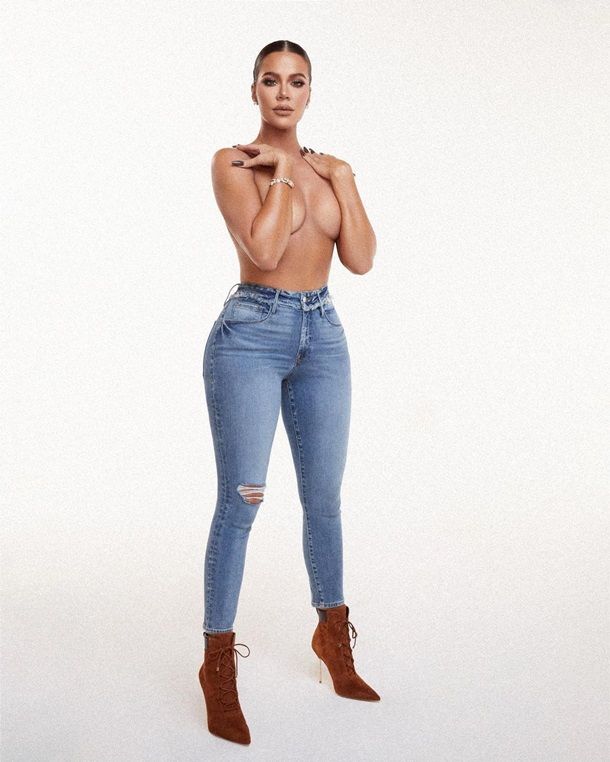 Reality TV star and businesswoman Khloe Kardashian published a new photo on Instagram, in which she appeared topless.
For the photoshoot, Khloe chose skinny blue jeans and brown stiletto boots. She covered her naked chest with her hands.
The image was complemented by her signature nude makeup.
The picture was liked by more than 2.5 million users of the social network. It also caused a lot of enthusiastic comments.
2020-12-31