Keanu Reeves with Alexandra Grant on the set of 'The Matrix 4'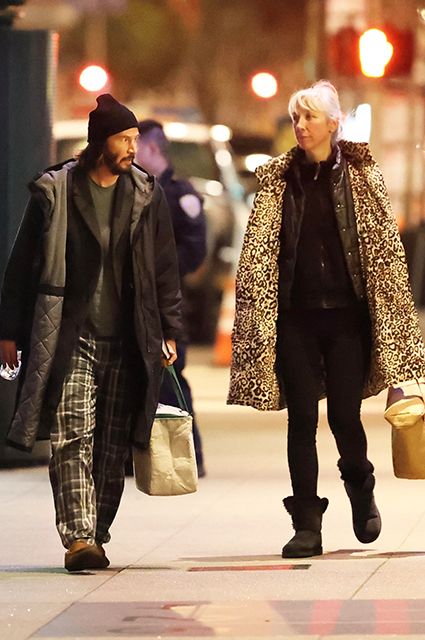 55-year-old Keanu Reeves is now actively working on the fourth part of "The Matrix 4", in which she will again appear in the role of Neo, who once glorified him all over the world.
The other day, on the set of the picture, which takes place in San Francisco, the actor was visited by his 46-year-old lover Alexandra Grant.
Yesterday, the paparazzi photographed a star couple in the evening at the exit of the hotel. Keanu and Alexandra were well warmed up, took bags packed with the requirements with them, and together went to night shootings of the fourth part of The Matrix.
2020-02-26