Justin Bieber rides barefoot on a bicycle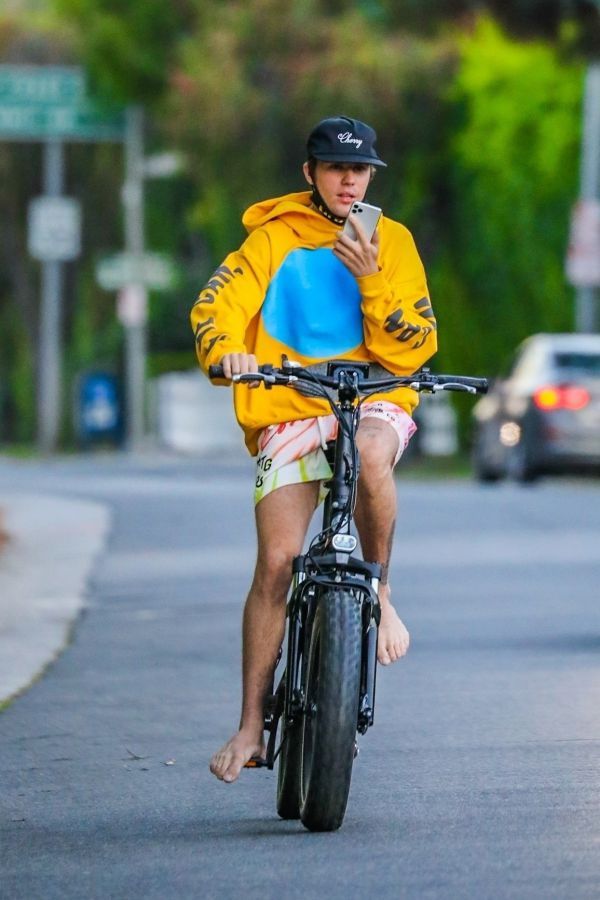 We don't know what the new celebrity thread is about, but they've been going out in public more and more often - first Margaret Qualley, now Justin Bieber.
The singer went for a bike ride barefoot, much to the surprise of the paparazzi who watched Justin from home.
Yellow skinny (the merch of Kanye West's new album) he wore along with bright shorts, a black cap and a protective mask with a print.
2020-05-22