Jennifer Lawrence celebrates her first wedding anniversary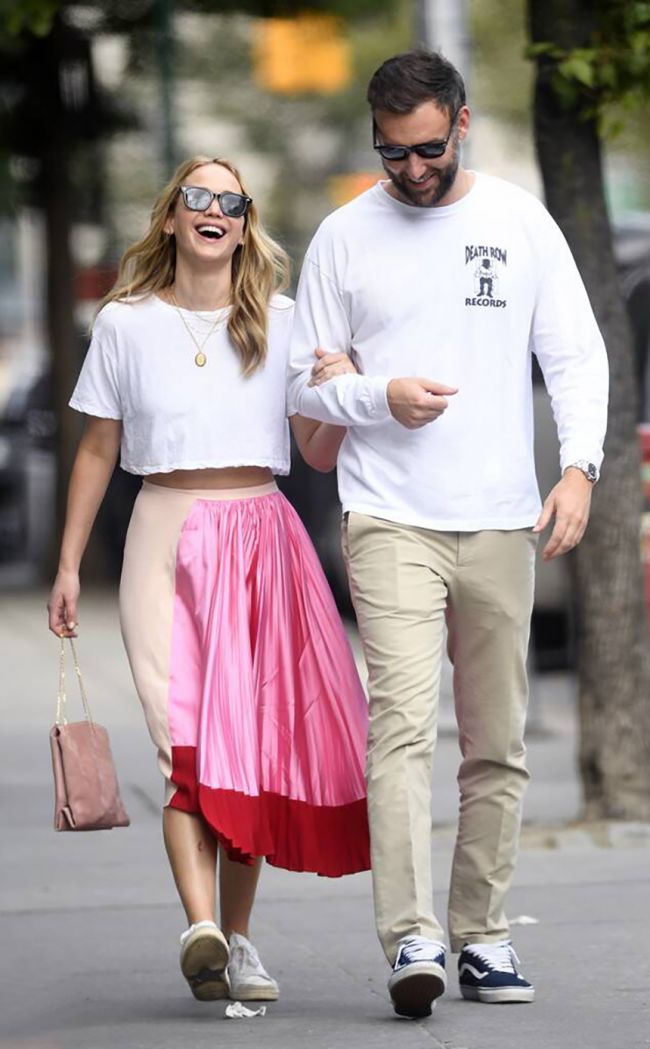 Jennifer Lawrence and Cook Maruni celebrate their first wedding anniversary.
The lovers began to meet in the spring of 2018, and a year later, in October, a loud holiday took place. The ceremony was secret, so there was no photo report of the newlyweds' event or official appeals.
The couple was celebrated at Belcourt Castle, where more than 150 guests were invited, including Adele, Sienna Miller, Cameron Diaz, Emma Stone, Ashley Olsen, the Kardashian sisters, and Chris Jenner.
2020-10-19