Jared Leto went on a date with a Russian model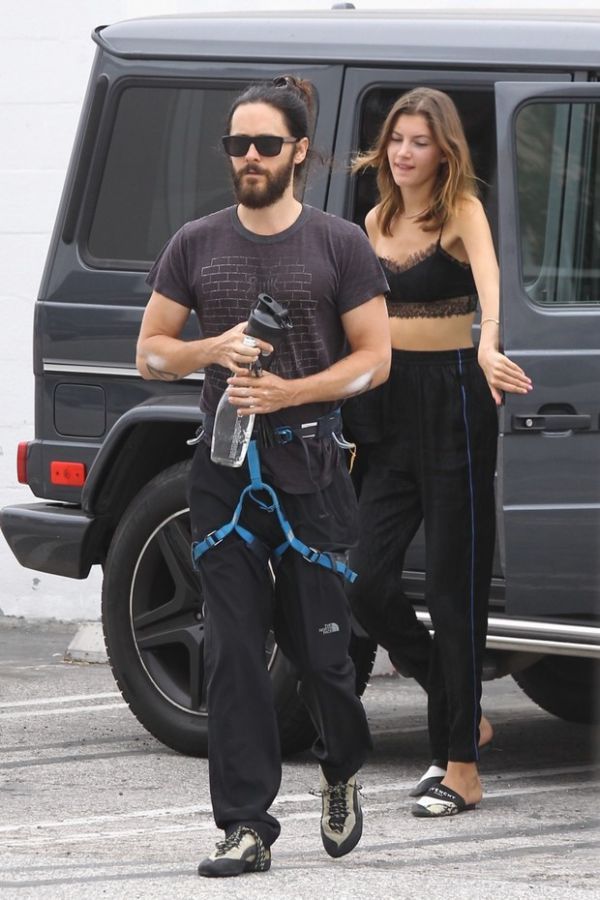 Russian supermodel Valery Kaufman won the heart of actor and singer Jared Leto a few years ago, but the couple rarely gets into the paparazzi lens.
The couple's new way out is a sports date. Jared demonstrated excellent physical shape in a black mountaineering training uniform, which effectively emphasized the muscles' relief.
But the beautiful Valerie looked relaxed and seductively unexpectedly combining a delicate lace bra-top with simple sports pants.
2020-09-09