Heidi Klum celebrated her wedding anniversary with her young husband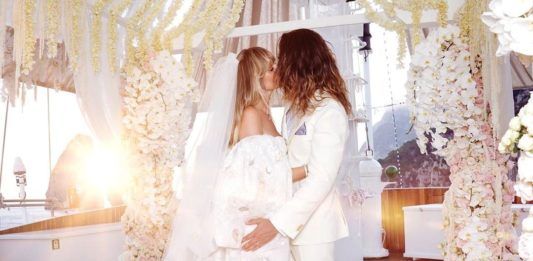 German supermodel Heidi Klum and Tokio Hotel guitarist Tom Kaulitz celebrate their first wedding anniversary.
The famous couple with an 18-year age difference played a magnificent wedding on a yacht off Capri's island on August 4, 2019.
Today, 47-year-old Heidi Klum and her 29-year-old husband celebrated their first anniversary by hosting a vast cake party in the shape of their wedding yacht.
Heidi dressed up in a white dress with puffy sleeves, similar to her luxurious wedding dress from Valentino.
"Tom, I fall in love with you every day. Today we are celebrating the day of our love. The wedding day is undoubtedly one of the most beautiful days. All disagreements drown and dissolve in love", - signed the romantic photo of Heidi.
2020-08-04