Heidi Klum, 47, flaunts her figure in a swimsuit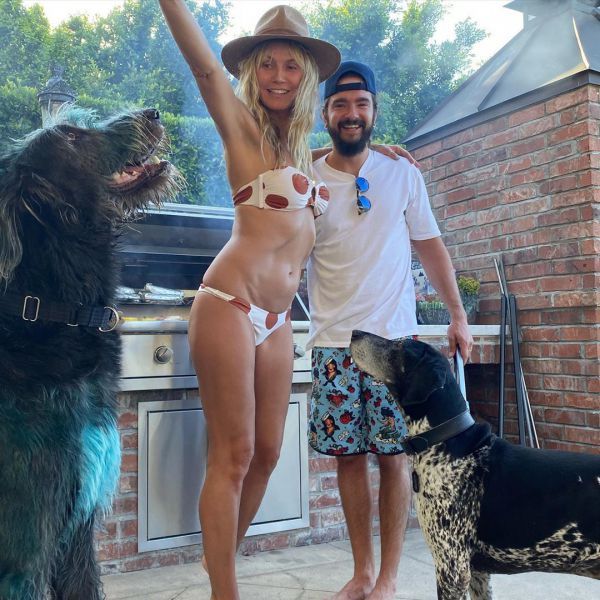 On her Instagram page, 47-year-old model Heidi Klum posted a series of photos taken in the backyard.
The star poses with 31-year-old husband Tom Kaulitz and her dogs.
Heidi poses in a white bikini in big brown peas and a hat, while her husband was dressed in colorful shorts, a white T-shirt, and a cap.
2020-09-21