Emily Ratajkowski starred pregnant in a bikini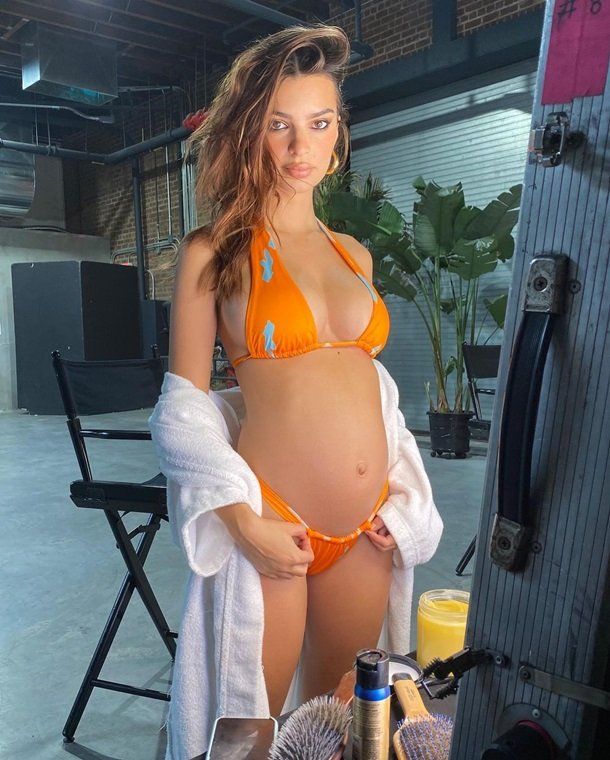 Although she is pregnant with her first child, the famous model continues to advertise her bikini brand.
Emily Ratajkowski, who recently announced her pregnancy, has decided to continue to delight her 26.9 million Instagram followers with candid photos.
The 29-year-old fashion model has advertised her brand of beachwear Inamorata Woman on the bikini social network.
Emily poses in an orange bikini with a blueprint while proudly showing off her rounded belly. The model also threw a white terry robe over her shoulders.
2020-10-31