Elegant Charlize Theron in Dior Nymph Dress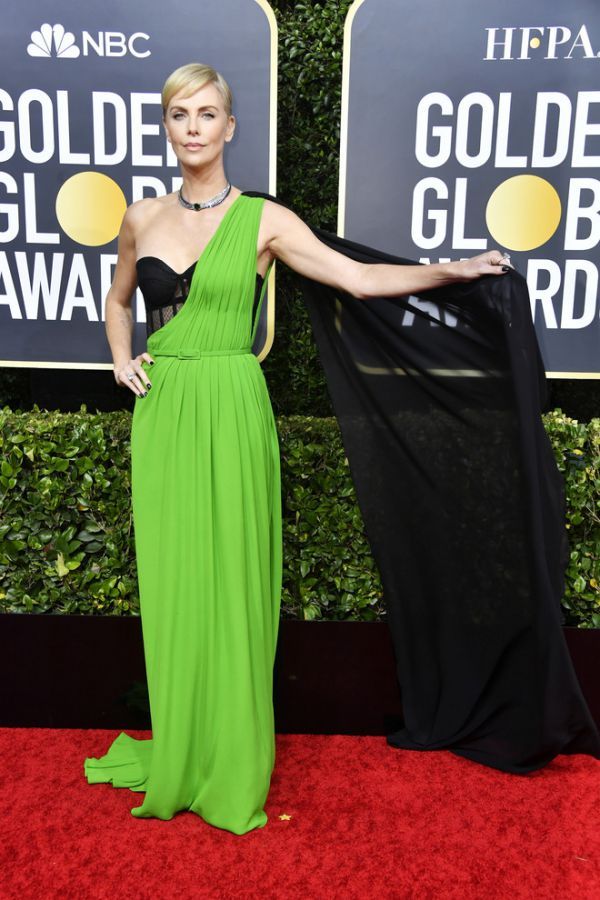 Charlize Theron, who was nominated for a Golden Globe for her role in the Bombshell, came to the event and immediately captivated the public.
Yes, the actress chose a Dior dress with a transparent corset from Maria Gracia Curie for her exit.
Charlize appeared in a neon green dress with a transparent corset and a black "mantle," which she unobtrusively showed to photographers. A choker-choker complemented the nymph style image from the future with a massive emerald.
2020-01-08