Demi Rose emphasized the curvaceous form of a dress with a revealing neckline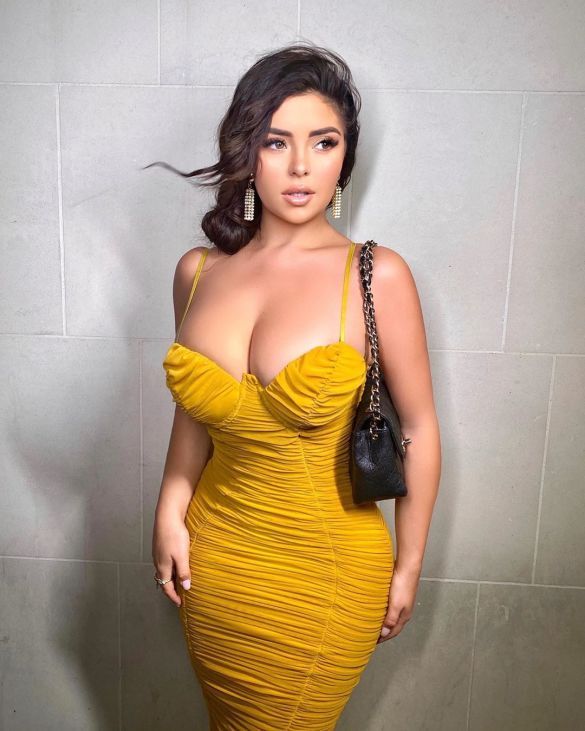 The girl loves to shock the audience with her outfits.
25-year-old model Demi Rose only wears clothes that emphasize her curvy curves. So, the girl tried on a yellow dress with drapery and a very revealing neckline. She complimented her image with long shiny earrings and a black bag.
We can say that this is still a relatively modest outfit for Rose. She usually wears things that barely cover her figure.
2020-09-25