Charlize Theron went out for a perfect total black look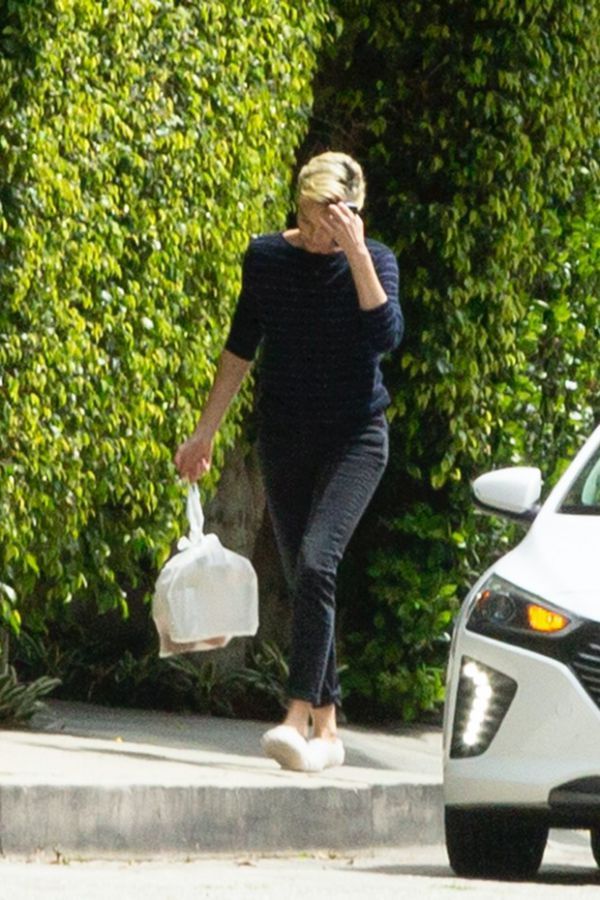 With the onset of the worldwide pandemic, Charlize Theron hid at home with her daughters and was not seen on walks with pets or at supermarkets.
The request to stay at home was taken very seriously by the star.
Yesterday, the paparazzi, who were always watching the star, saw Charlize just for a moment.
The actress ran out to pick up food from the delivery service. Black jeans, soft slippers, and flawless styling on short hair - a great home look!
2020-04-22