Britney Spears broke her ankle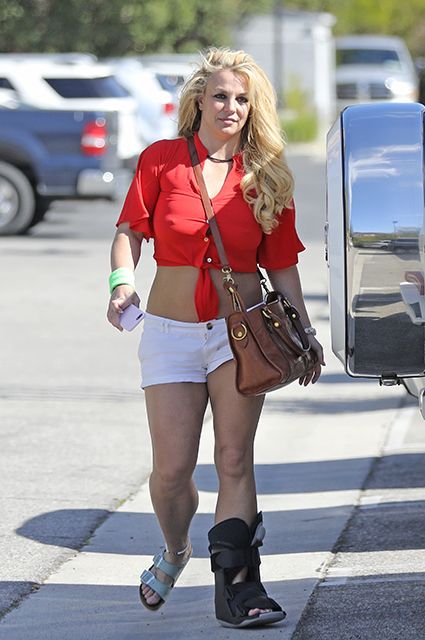 38-year-old Britney Spears often shares her personal photos on Instagram, but she rarely gets under the sights of street photographers.
The other day, she was spotted by the paparazzi when she was walking along the street in Los Angeles, and, of course, they did not miss the opportunity to photograph her.
Britney, dressed in a short red top and white shorts, was heading to the tanning studio. One cannot but pay attention to the fact that the singer walked in a special medical boot - obviously, she injured her leg somewhere, so now she will have to wear it for some time.
2020-02-17