Bella Hadid was surprised by the bright red lipstick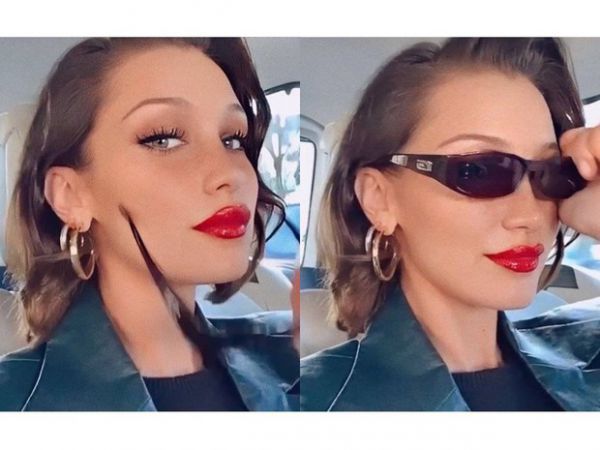 Bella Hadid is quarantined now, like other stars.
Still, if yesterday Bella managed to adhere to self-isolation and show fans of selfies in bikinis from the backyard, then today, the beauty is boring.
The star shared a selfie from the car, and it seems Bella went shopping and was surprised by the makeup.
Bella tried on an Instagram filter that "extends" eyelashes and "decorates" her lips with red lipstick. The large gold and silver earrings and vintage-style glasses complimented the makeup perfectly.
2020-03-31