Bella Hadid was surprised by the 2000s-style top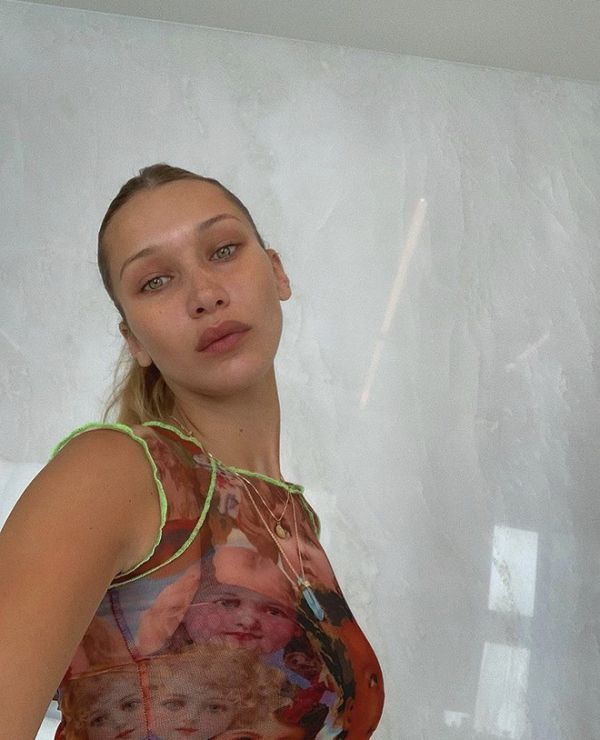 American supermodel Bella Hadid is at home now to avoid the coronavirus, but it looks like the star is getting tired and is starting to sort through her wardrobe.
Bella shared a selfie on which she poses in a print top in the form of baby faces, a direct reference to the early 2000s, which the 23-year-old model loves so much. Right at the beginning of the zero, digital prints that printed on nylon tops, T-shirts, and shirts were so popular.
2020-03-30