Bella Hadid walked in a very sexy bodysuit made of a transparent mesh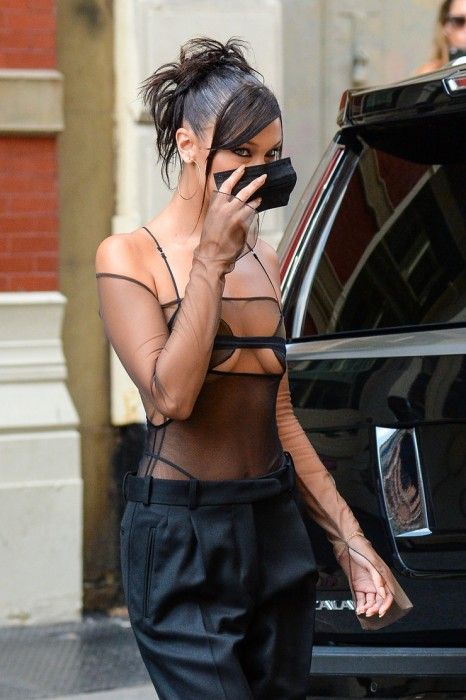 The MTV WMA Music Awards will be held in New York soon, and Bella Hadid will be one of its hosts this year.
While Gigi Hadid enjoys her pregnancy, her sister goes to parties. She appeared at the party in honor of the rehearsal of the upcoming event. Bella has created a deadly sexual image in which you want to have fun all night long.
Not everyone will dare to repeat such a seductive ensemble: the outfit is so risky that it requires a lot of courage from those who want to try it.
It was only necessary for the beautiful model to go outside her apartment in Soho, as she immediately fell into the paparazzi lens. Street photographers happily "caught" her in their lenses, capturing her from all sides. The star of the catwalks decided to dress in total black.
2020-08-30