Angelina Jolie with a deep neckline struck by her appearance in everyday life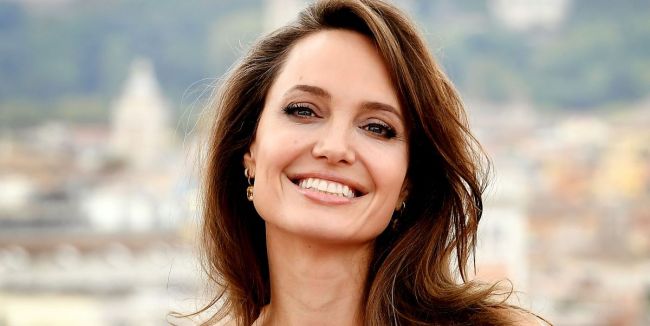 Luxurious American celebrity Angelina Jolie walked along with her daughter along the street.
On January 5, the Hollywood actress was photographed with her daughter Vivienne. The beauties walked their big dogs and looked very happy. Both had fun trying to keep frisky dogs.
For a walk, Jolie chose a white, silk-like blouse, as well as black coats and trousers. The star was finished with flesh-colored ballet shoes and large glasses. It was hard not to notice the deep neckline of the outfit, which emphasized the artist's chest.
Vivienne put on a T-shirt and shorts.
2020-01-08