Ana de Armas appeared on the cover of Vogue Mexico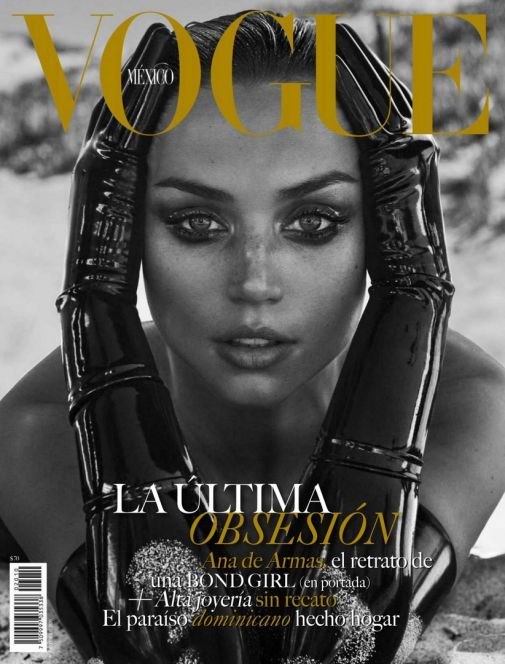 Actress Ana de Armas told a journalist from Vogue Mexico what to expect from her heroine - a new Bond girl from the movie "It's not time to die."
According to the actress, starring in the next film about Agent 007, she did everything to ensure that her Paloma was far from the Bond films' stereotypical bond girl. Paloma does not look like a defenseless beauty, which Bond must first seduce and then protect.
"For me, the most important thing is to portray female characters as healthy and realistic, outside of stereotypes. In the new film about Agent 007, I paid close attention to this issue and was very careful. In my conversations with the director, this topic was the main one," said Ana de Armas.
Although Paloma appeared in a luxurious evening dress in the trailers, with bright makeup and high heels, the heroine Ana de Armas will be an active and cheerful girl who demonstrates skillful fighting skills.
2020-10-06