Amber Heard twirled an affair with a woman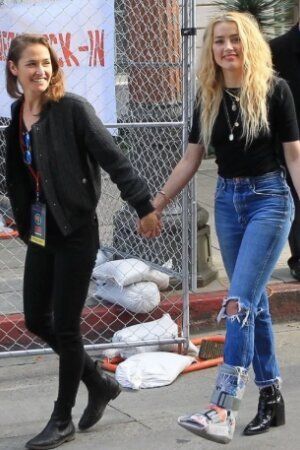 Hollywood celebrity Amber Heard, who was previously married to Johnny Depp, has changed her sexual orientation.
The star twirled an affair with a woman, and the pair went public together.
After unsuccessful novels, Amber Heard decided to stop looking for the man of her dreams. The actress began dating 38-year-old filmmaker Bianca Butti. The couple is not hiding their relationship.
On January 18, lovers took part in the announced protest action. Like Amber Heard, Bianca Butti is an avid feminist and advocates for equality of rights in society. That's why Hollywood celebrities couldn't miss the Women's March, which took place in Los Angeles.
In the west, Amber and Bianca appeared in front of the journalists' cameras in their everyday clothes. The couple gently held hands and smiled, displaying a particular idyll.
2020-01-21