Alessandra Ambrosio posted a bright photo in a swimsuit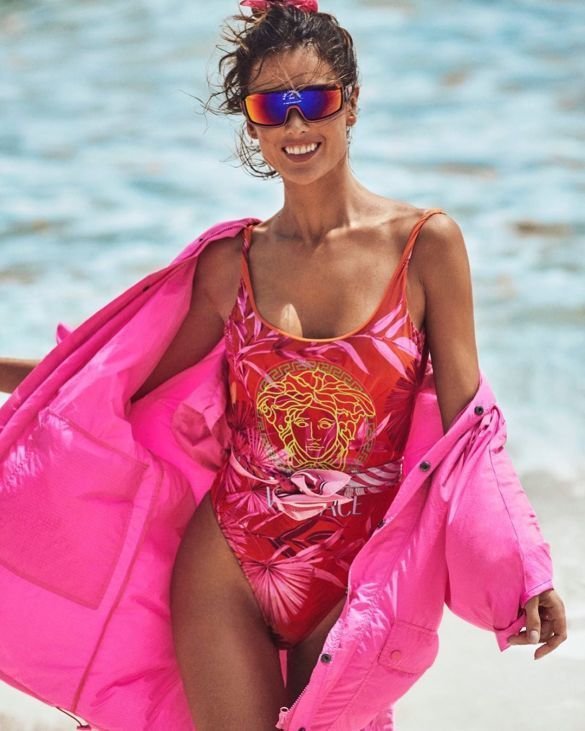 Brazilian model Alessandra Ambrosio posted a vivid photo in a swimsuit on her photoblog and wished everyone a good week.
The 39-year-old model is captured in the picture in a bright pink one-piece swimsuit with a print and a pink jacket. The girl has mirrored sunglasses on her face, hair is gathered in a high ponytail, and her smile on the face.
2020-06-17