Alessandra Ambrosio had dinner with the children at the restaurant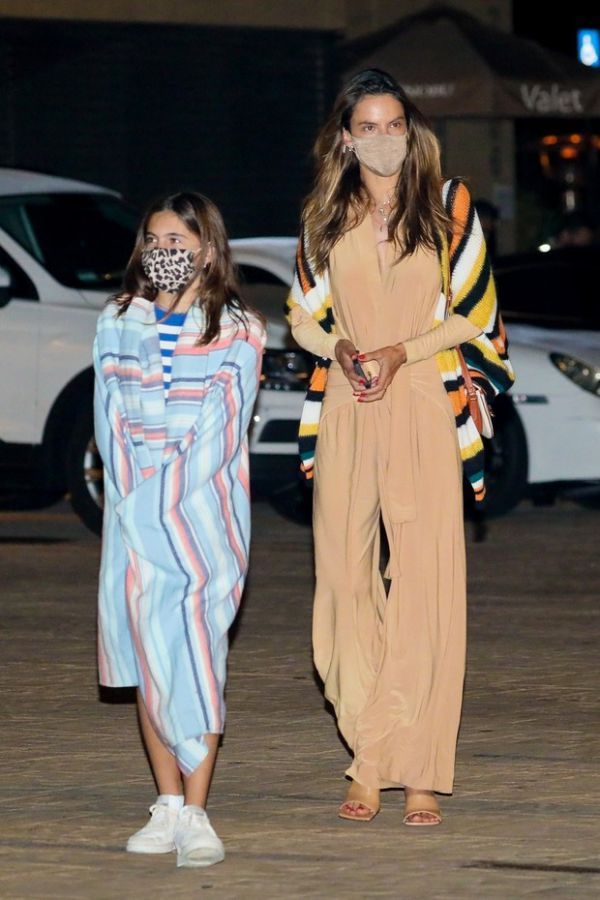 Brazilian supermodel Alessandra Ambrosio sometimes goes out to dinner on weekends surrounded by family, daughter Ani Louise and son Noah Phoenix.
Last night, the paparazzi noticed Ambrosio in a beige jumpsuit with a deep neckline, emphasizing all the virtues of her perfect figure. The celebrity picked up a striped sweater for him, which she threw over her shoulders, basic sandals, and a protective mask to match.
2020-07-20