Alessandra Ambrosio and her son went to the supermarket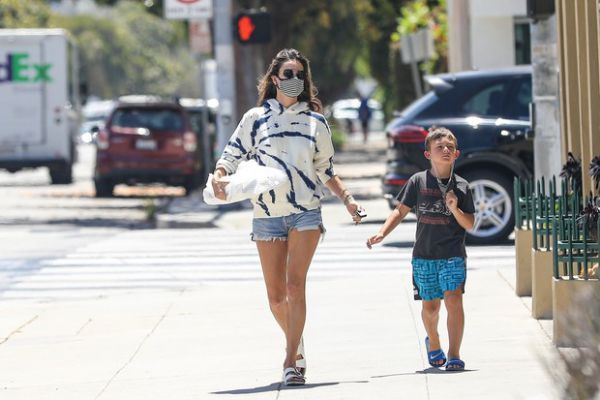 Alessandra Ambrosio is caught daily at the exits in a variety of clearly tailored masks.
Alessandra chose another mask for the trip to the supermarket with her son. The star wore short denim shorts, picking up a skinny white animal with a zebra print. However, instead of the usual black stripes, animalistic drawing is made in blue.
The final touch was white sandals and a medical striped mask.
2020-05-16