Adele, 31, was photographed while jogging after an Oscar party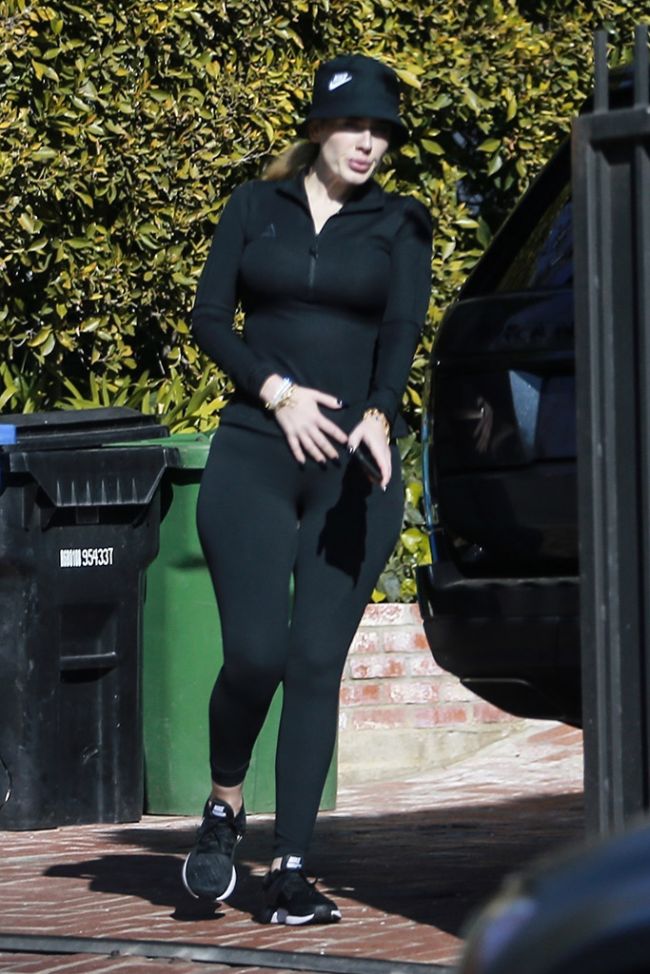 Adele was wearing a black tracksuit when the paparazzi managed to photograph her.
The 31-year-old singer Adele continues to delight in working on her appearance.
On Wednesday, February 12, singer Adele was photographed in Los Angeles while jogging. Adele wore a black sports turtleneck, leggings, and Nike Panama sneakers. Part of the singer's face was hidden under a Panama - so the celebrity protected herself from the sun. Adele was holding beautiful bracelets and black manicure.
Adele recently visited a closed party after the Oscars, where she got into the picture frame of a Polish TV presenter. Presenter King Rusin described them with Adele meeting on Instagram. According to Kinga, at first, she did not recognize Adele - the singer has changed so much.
Adele lost 45 kilograms, following a strict diet and fitness. It seems that now the singer will often fall into the lenses of paparazzi in sports outfits because fans want to find out all the secrets of her fantastic fitness experience.
2020-02-14