The first Charlie's Angels remake trailer with Kristen Stewart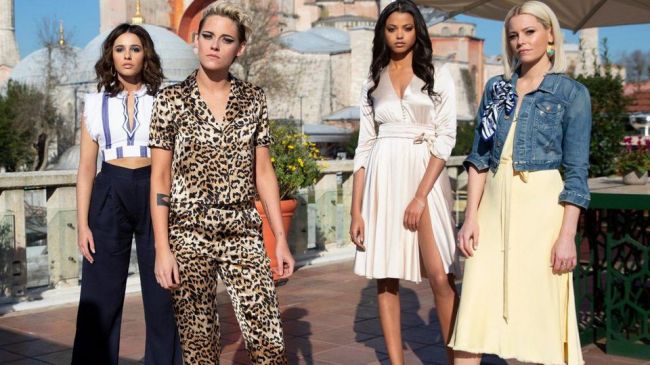 After completing the vampire saga "Twilight," Kristen Stewart tried her best to get rid of the franchise plume.
The star chose art-house to the genre cinema and became the first actress from the USA, who awarded the French national prize "Cesar." Kristen Stewart received an award in the category "Best Supporting Role" for her work in the drama "Sils-Maria."
Also, the actress managed to work with Woody Allen even before the period of sex scandals and the moment when the director publicly crucified even those who worked with him.
In recent years, Kristen Stewart became fascinated by directing - she shot the short film "Let's Go, Swim," which she presented at several shows, and also announced the shooting of a full-length movie based on the memoirs of the former swimmer Lidia Yuknavich called "The Chronology of Water."
The star is going to herself write a script for the future tape, and also attend to the search for a suitable actress for the desired role. Suddenly, Kristen Stewart appeared in the restart of "Charlie's Angels." The actress spoke out against the iron rule of the Cannes Film Festival that women should go on the red carpet on their heels, and defiantly walked on it barefoot - in front of hundreds of photographers.
2019-06-28