Slim Angelina Jolie wore black leggings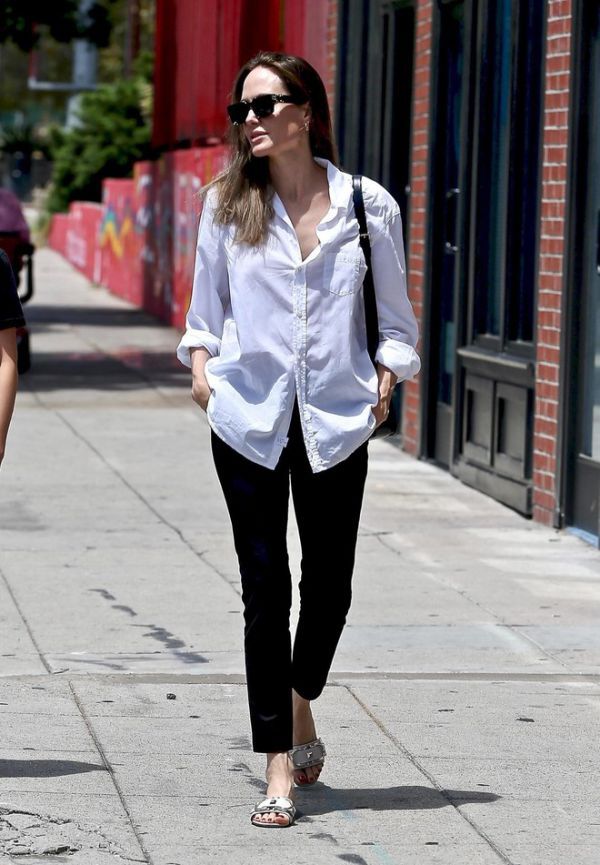 Angelina Jolie this weekend departed from the tradition of spending time with children, and the paparazzi caught the Hollywood beauty in Los Angeles alone.
Jolie was obviously in a hurry somewhere for business; however, the photographers still managed to take a few shots.
For the release of Jolie chose a classic combination - black leggings, which emphasized her slim figure and white shirt.
2019-08-05