Skinny Mariah Carey showed a figure in a translucent gold dress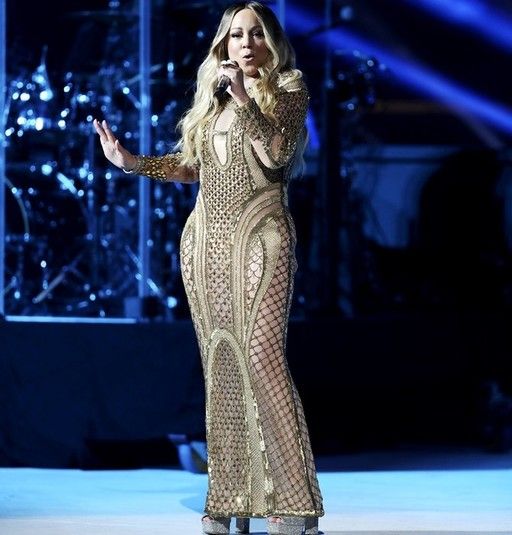 The star caused a furor performance in a luxurious outfit in the UAE.
Popstar Mariah Carey gave a concert at the opening of the Dubai Expo 2020 One Year To Go. She took the stage in a golden translucent dress. It emphasized the feminine figure of a blonde who had long struggled with fullness.
Shiny fabric flickered in the spotlights, and piquant cutouts accentuated fans' attention on Mariah's seductive curves. She shod silver high-heeled sandals and spread her long blond hair curled into curls. Stylists made Carey makeup and manicure in pastel colors.
2019-10-22